Spring is Springing! Yay! I just came inside from shooting a video outside and WOW! It's nice out! Yes, I realize that when you get this and read it that it could be cold and rainy, but those cold days are just about over. Everyone loves Spring, primarily because it means… summer is near!
For many across this great country though, it's still COLD, grey, and snowy! One thing is for sure, this winter season is coming to an end. It does every year without fail.
Just like the weather seasons come and go, so do the seasons of life. I just turned 35, my youngest just turned 7 months, and my oldest is adventurous exploring what toddlers do best. Are you with me when I say that these seasons seem to come and go faster and faster as well as the time?
Some of life's seasons will be HOT and others will be COLD, some high and some low. The lows we want to move by quickly, the highs we want to stay in forever. But it's the low points, those tough times, that I have learned the most from. All of the experiences through these seasons make me who I am.
So, what does this have to do with you and real estate?
Spring is a time of action, a heating up of the desire for a new place to call home for many. Maybe you or someone you know is right now looking or considering it. That's great! We are here to help with that. Whether it be a list of the 10 best buys matching home buying criteria or delivering top dollar on a home sale along with our written guarantee of the asking price, our award-winning SYSTEM and TEAM are eager to help.
Unfortunately, there are some that will have a Spring Time they would much rather forget.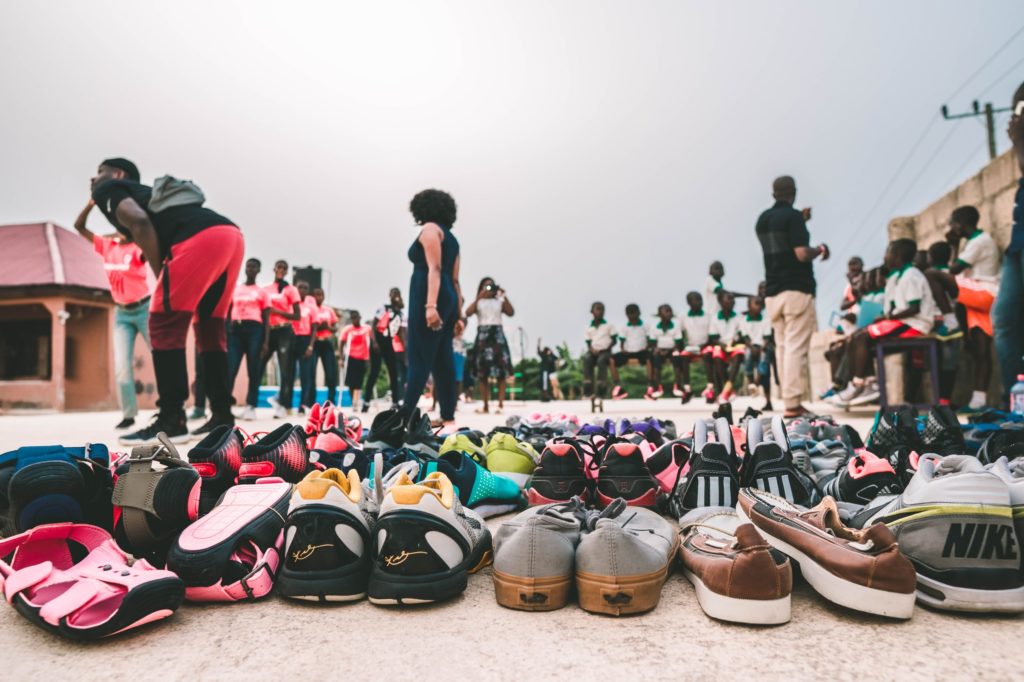 We are on a mission to raise $50,000 for Rozaay Books Sneaker Drive. We do this by donating to them a portion of our income from the homes we sell. The goal is to empower children and youth for the real world. This is done through a series of free events such as workshops, clinics, panels and many more initiatives that give the next generation access to new world information and help with self-discovery.
If you or anyone you know is considering selling, give me a call or pass on my number. Thank you in advance for your referrals! My number is 647-308-9000.
Thank you for reading over this month's Homeward Bound, and thank you for referring anyone you know considering buying or selling to my team. They will be in good hands and a very worthy cause will benefit as well.
Michael Lau
Townsend Team Real Estate
647-308-9000